Postdoctoral Researcher Hisham Dokainish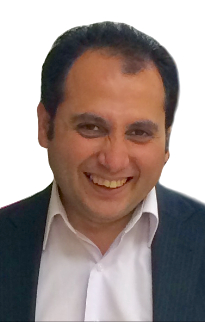 EDUCATION
| | |
| --- | --- |
| 2014 | Ph. D. (Chemistry and Biochemistry) University of Windsor, Canada |
| 2010 | M. Sc. (Chemistry) University of New Brunswick, Canada |
| 2004 | B. Phm. (Pharmacy) Helwan University, Egypt |
RESEARCH EXPERIENCES
| | |
| --- | --- |
| 2018.4 – present | Postdoctoral Researcher, RIKEN Theoretical Molecular Science Laboratory, Japan |
| 2017.7 – 2018.3 | Postdoctoral Researcher, Tokyo Institute of Technology, Japan |
| 2014.12 – 2017.6 | Postdoctoral Researcher, University of Tokyo, Japan |
AWARDS AND FELLOWSHIPS/SCHOLARSHIPS
| | |
| --- | --- |
| 2014 | Mitacs Elevate Postdoctoral Fellowship, Canada. |
| 2014 | NVIDIA Rising Star Award at the Canadian Society of Chemistry Conference for best presentation, Vancouver, Canada. |
| 2010-2014 | Tuition Scholarship, University of Windsor, Canada. |
| 2010-2012 | International Doctoral Excellence Scholarship, University of Windsor, Canada. |
PROFESSIONAL AFFILIATIONS
Canadian Society of Chemistry, Japan Biophysical Society
RESEARCH PROJECTS
Enhanced sampling simulations of large-scale Domain motions in mutli-domain proteins including Ribose binding protein, Grb2 and Spike protein (COVID-19)
Computational investigation of the role of disordered regions in enzymatic reactions,
PUBLICATIONS
Peer review articles
Review article
Multi-Scale Computational Enzymology: Enhancing Our Understanding of Enzymatic Catalysis.
R. Gherib, H. M. Dokainish, J. W. Gauld*
Int. J. Mol. Sci., 15, 401-422 (2014).