Senior research scientist Takaharu Mori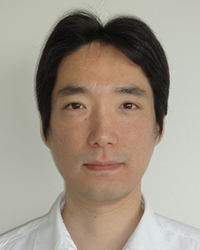 Educations
| | |
| --- | --- |
| 2008 | Ph.D. (Science) Nagoya University, Japan |
| 2005 | M.A. (Chemistry) Tokyo University of Science, Japan |
| 2003 | B.S. (Chemistry) Tokyo University of Science, Japan |
Research and Teaching experiences
| | |
| --- | --- |
| 2019- | Senior research scientist, RIKEN Theoretical Molecular Science Laboratory, Japan |
| 2013-2019 | Research scientist, RIKEN Theoretical Molecular Science Laboratory, Japan |
| 2013 | Visiting Research Associate, Michigan State University, U.S.A |
| 2012-2013 | Special Postdoctoral Researcher, RIKEN Quantitative Biology Center, Japan |
| 2011-2012 | Postdoctoral Researcher, RIKEN Quantitative Biology Center, Japan |
| 2008-2011 | Contract Researcher, RIKEN Advanced Science Institute, Japan |
AWARDS
| | |
| --- | --- |
| 2018 | Protein Science Society of Japan, Young Scientist Excellence Award |
Professional affiliations
The Biophysical Society of Japan, Biophysical Society (U.S.A), Protein Science Society of Japan, The Membrane Society of Japan, The molecular Simulation Society of Japan
Research projects
Development of a new simulation technique (cryo-EM fitting etc.)
Development of a new molecular dynamics simulation program
Molecular dynamics simulations of membrane proteins
Publications
Peer Review Articles
Review Articles
Weight average approaches for predicting dynamical properties of biomolecules.
K. Yagi, S. Re, T. Mori, and Y. Sugita
Curr. Opin. Struct. Biol., 72, 88-94 (2022).
Overview of the "1SBA: integrative approaches towards understanding of gene expression" session at the 57th BSJ meeting.
T. Mori and S. Sekine.
Biophys. Rev., 12, 253-254 (2020).
Molecular dynamics simulations of biological membranes and membrane proteins using enhanced conformational sampling algorithms.
T. Mori, N. Miyashita, W. Im, M. Feig, and Y. Sugita.
BBA-Biomembranes, 1858, 1635-1651 (2016).